Background
Gwadar-Nawabshah LNG Terminal & Pipeline Project (the Project) envisages construction of:
Pipeline System from Gwadar to Nawabshah
Installation of LNG Re-gasification terminal at Gwadar sea port
The Gwadar-Nawabshah LNG Terminal & Pipeline, while providing LNG based gas supply shall also enable the country to significantly fulfill its obligations vis-a-vis IP Project by  constructing 80 Km pipeline along with necessary infrastructure from Gwadar to Iran border.
Economic Coordination Committee (ECC) in its meeting held on 2nd October, 2014 and subsequently Cabinet in its meeting held on 23rd February, 2015 approved the "Gwadar-Nawabshah LNG Terminal and Pipeline Project" in principle as an Alternative Strategy of Iran-Pakistan Gas Pipeline Project. Authorized ISGS to execute the implementation of the project and directed the Ministry of Petroleum & Natural Resources to finalize funding plan, preferably on Government to Government (G to G) arrangement or BOT basis.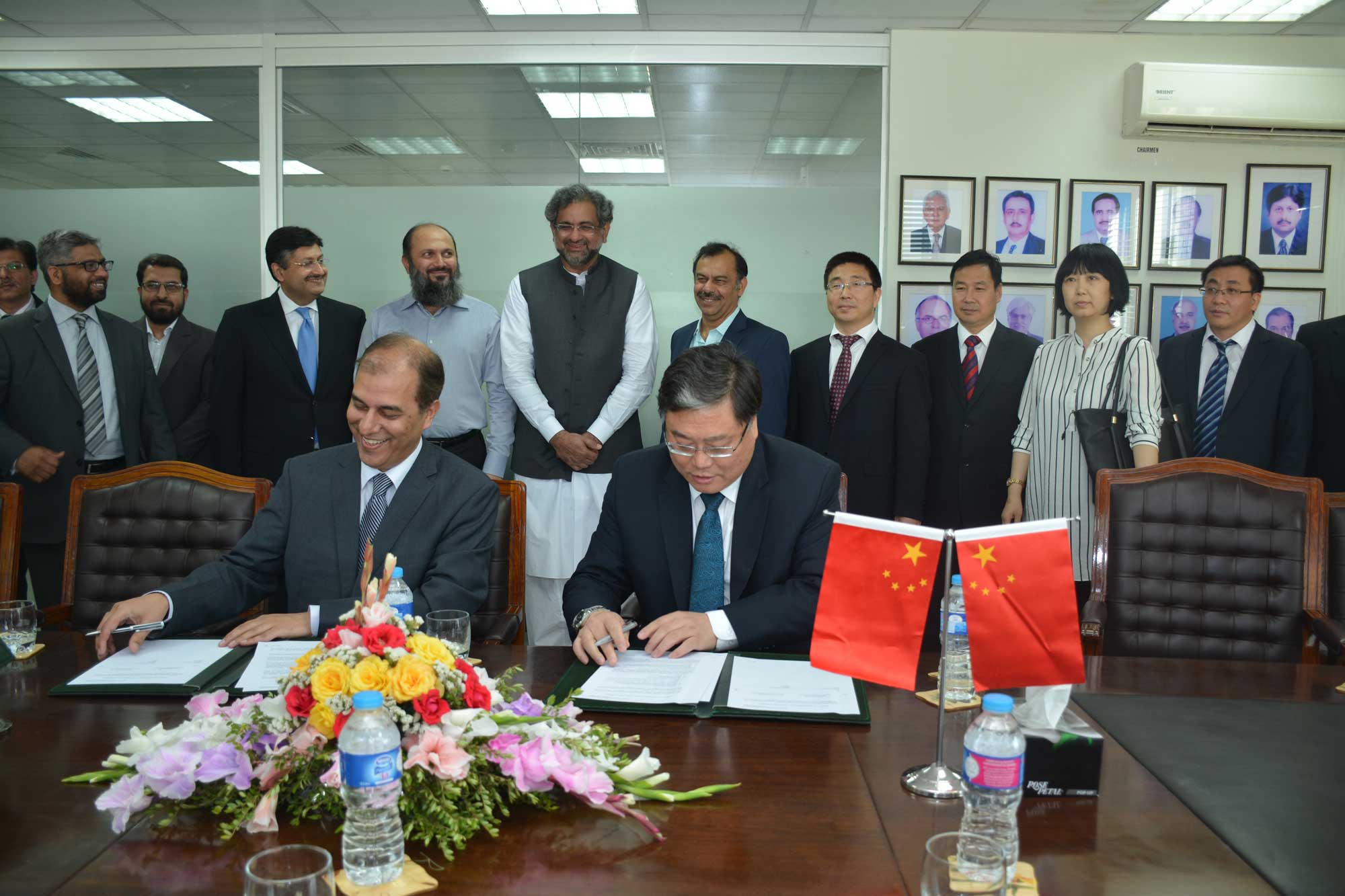 Project Highlights
Source:                                                   LNG
Distance:                                                700 km
Gas Volume:                                          Upto 600 MMcfd
Optimum Pipeline Configuration:      42"inch
Project Status
On April 20, 2015, National Energy Administration of China and Ministry of Petroleum & Natural Resources of Pakistan signed Government to Government Framework Agreement (the Framework Agreement)
China Petroleum Pipeline Bureau (CPP) and Inter State Gas System (Pvt) Ltd. (ISGS) are the nominated entities for Project implementation under Governement to Government arrangement.
After being technically qualified, both sides successfully negotiated the contract price.
ISGS is currently engaged in completion of codal formalities in order to proceed for signing Engineering, Procurement, Construction (EPC) contract with CPP.
Government of Pakistan is also evaluating the interest shown by the private sector for setting up terminals.
Strategy is under review.
Advantages of the Alternative Strategy
Gwadar LNG facility plays a crucial role in combating the acute gas shortage and will also make significant contribution in reducing supply/demand gap.
LNG facility at Gwadar will provide the needed flexibility and will ensure security of supply of gas.
It can serve as a main trunk line to supply not only imported LNG but also indigenous gas produced in mid country with maximum efficiency and state of the art monitoring system (resulting in elimination of losses).
It can be extended to mid country Multan, to substitute as main trunk line for supply of Natural Gas to SNGPL network.
Building of Gwadar-Nawabshah pipeline is the first step towards establishing an energy corridor.
The LNG facility at Gwadar could cater for the needs of the public and private sector.